Scottish Rite Valley of Raleigh , NC - Past News Archives
2018 Fall Reunion Class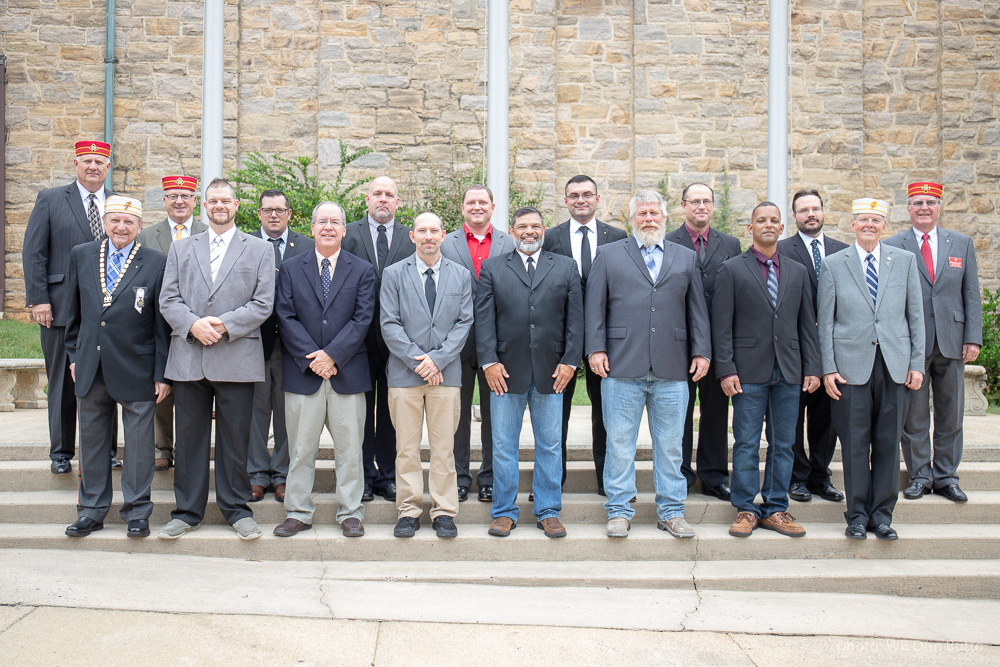 . . . . .
Passing of WB Michael Brantley, 33° & Grand Historian of North Carolina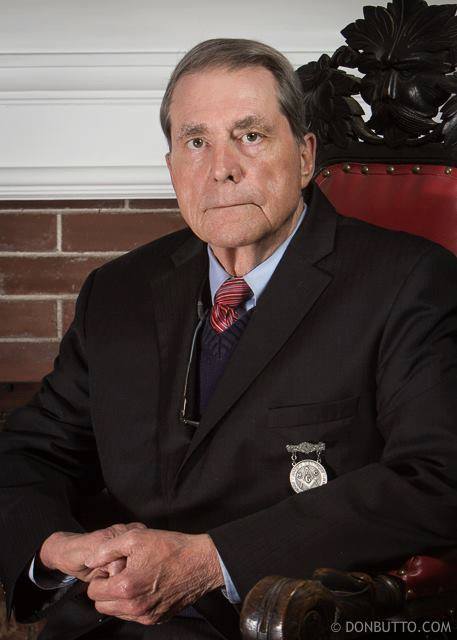 Update: Memorial Service for Michael W. Brantley
If you are attending Worshipful Michael Brantley's memorial service on Saturday(Aug 25, 2018), please bring your white apron to wear. All Master Masons will be giving public grand honors and will need to wear their aprons. We will have our cloth aprons available also. As a reminder, the Temple is open starting at 11:00 am for those wishing to just stop by but the memorial service will start at 2:00 pm in the main lodge room. This is open to the public so family is to be included. Proper attire is coat and tie for Raleigh 500.
UPDATE: Brethern, Raleigh #500 is holding Michael Brantley's Memorial Service on Saturday August 25th at the Temple.

11am - Temple will be open for anyone who wants to pay last respects.
2pm - Memorial Service starts.
Aug. 15, 2018 - It is with heavy heart and deep sense of loss that we announce the passing of Worshipful Brother Michael W. Brantley this morning around 7:00 a.m. surrounded by his family. No announcement of funeral or services have been received at this point and it is believed that he will be taken to his home state of Alabama. At our stated communication on Tuesday, August 21, we will observe a moment of silence for the memory of our departed brother and will invite the brethren to offer thoughts regarding Michael's influence and effect on their Masonic service. Please make every effort to attend this important meeting and show your support and affection for this wonderful friend, Mason and Brother. – Mirl Austin, Secretary Raleigh #500
Michael Wiley Brantley
August 11, 1938 -- August 15, 2018
Grand Historian of the Grand Lodge of North Carolina AF&AM. Masonic scholar, Gifted educator, Mason's Mason, Friend and Brother. Well done, good and faithful servant.

. . . . .
Cleaning up the Bill of Rights Monument
. . . . .
Passing of Bro Wally Stopkey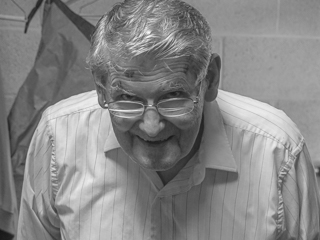 It is with much sadness that I inform you of the passing of Brother Wally Stopkey today at noon. As more information becomes available, I will let you know. Please keep Brother Stopkey's family in your prayers.
Waldemar Stopkey passed away today unexpectedly. On Friday he celebrated his 89th birthday with friends, family and lots of cake. He woke at 4am this morning "feeling ill", went to the ER where he "coded" and did not regain consciousness.
UPDATE: Wally Stopkey's Celebration of Life will be Friday, June 1 at 4pm at North Raleigh Presbyterian Church, 11905 Strickland road, Raleigh 27613.
He and his beloved wife, Lorraine, will be interned in New Orleans at a later date. We hope to have the Masonic service at his internment in New Orleans.
He lived a very full life. He will be missed by many, but is now with his wife, parents, friends and Lord in Heaven where he is dancing and drinking lots of coffee!
. . . . .
2018 Maundy Thursday and Easter Celebration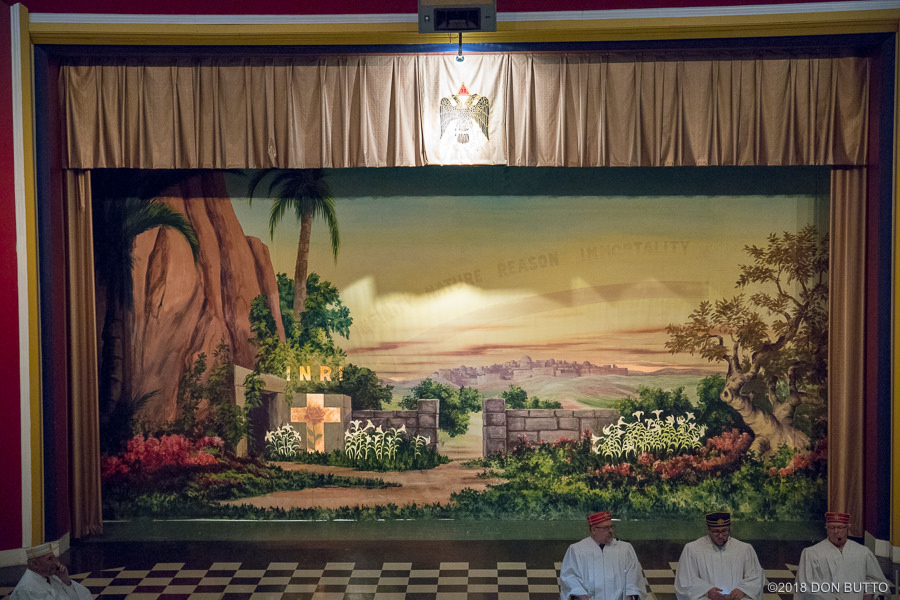 . . . . .
2018 Spring Reunion Class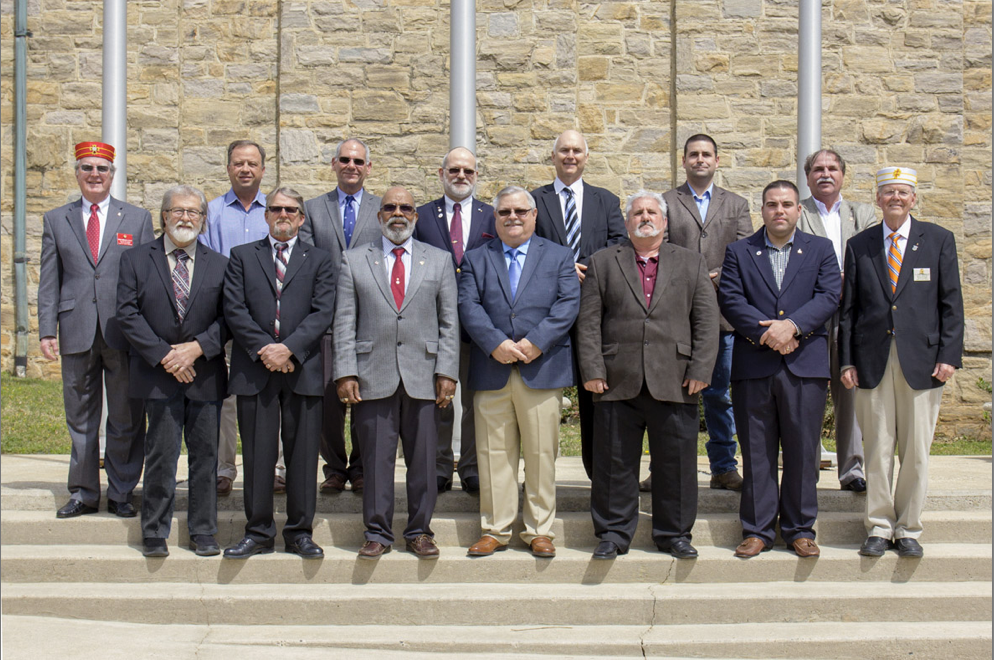 . . . . .
Grand Cross Presentation EVENT
A momentous occasion will take place on Sunday, December 3, at 2:00 pm. Illustrious Richard M. Ripley will be presented with the 33rd Degree Grand Cross. He will be one of only three Scottish Rite Masons in North Carolina to hold the prestigious title of, Grand Cross. It is the highest honor a Scottish Rite member can receive. The ceremony will begin at 2:00 pm in the dinning room of the Masonic Temple with refreshments to follow. The ceremony will be conducted by our own S.G.I.G., Illustrious Bill Brunk, 33°. Please support our own Col. Richard M. Ripley in receiving this great honor! Pass this information on to all Scottish Rite members you see and encourage them to attend. It is open to everyone, wives, friends non-Masons and anyone interested in Masonry in general. I look forward to seeing you on Sunday, December 3 at 2:00 pm.
. . . . .
Diamond Jubilee - Robert 'Bob' Schafer
On March 29 2017, members of J.J. Crowder Lodge in Raleigh, NC, paid a visit to Worshipful Brother Bob Schafer at his North Raleigh apartment, where longtime friend Worshipful Brother Luigi Ammons presented Brother Schafer with a Diamond Jubilee certificate and pin celebrating his sixtieth year as a Master Mason. Brother Schafer was a gracious host, full of energy and wit, and regaled the visiting brothers with stories of masons past. Brothers Ammons, Walter Hereford, Fred Dean, Don Butto, Marc Fusco, and Richard Corbin celebrated the milestone with Brother Schafer in high style.
W. Bro. Schafer was born in Newark, NJ in 1932, and was raised to the Sublime Degree on February 2, 1957 at West Essex Lodge #40 in Caldwell, NJ. He worked in the pharmaceutical industry and eventually made the move to North Carolina, where his masonic career saw him serve as the Master of J.J. Crowder Lodge #743 in 1989 and as District Deputy Grand Master of the old 25th District. Brother Schafer was active in the Amran Shrine, Scottish Rite, and York Rite, where he served as both the Grand High Priest of the Royal Arch Chapter in NC in 1996 and faithfully served as the Grand York Rite Secretary for 16 years.
The brothers at J.J. Crowder #743 thank Brother Schafer for his years of service to our lodge and to greater masonry in North Carolina. He has set an example for all masons to emulate.
. . . . .
History of the Scottish Rite Valley of Raleigh
Moving forward towards our Carle A. Woodruff Lodge of Perfection's 100th Anniversary, the Valley of Raleigh history has been documented and published by Brother Ludwik Wodka, 32° KCCH. Please support our Valley's history by adding this EXCELLENT book to your library. The order information is posted below to make your order. Thank you to Brother Wodka for his time and dedication to write and publish this history. I know you will enjoy reading this interesting book.
Here is the link to the page where to purchase the History of Scottish Rite Valley of Raleigh:
http://www.lulu.com/shop/ludwik-wodka/history-of-the-scottish-rite-valley-of-raleigh/hardcover/product-23294616.html
. . . . .
2017 Biennial Session - Honor Recipients
Congratulations to the following brethren who received honors for the Scottish Rite Valley of Raleigh for the 2017 Biennial Session... The details of the Coronation and Investiture will be posted soon. Please congratulate these deserving members of our Bodies and support them by attending their ceremony on November 18 at the Winston-Salem Masonic Temple.
33°

Paul F. Menard
W. Kenneth Whichard

KCCH

Donald W. Butto Jr.
David B. Glass
Thomas R. Jackson, Jr.
J. Keith Morgan
J. David Oates, IV
Previous Articles