Hole-in-One Wins Burlington Man New Car!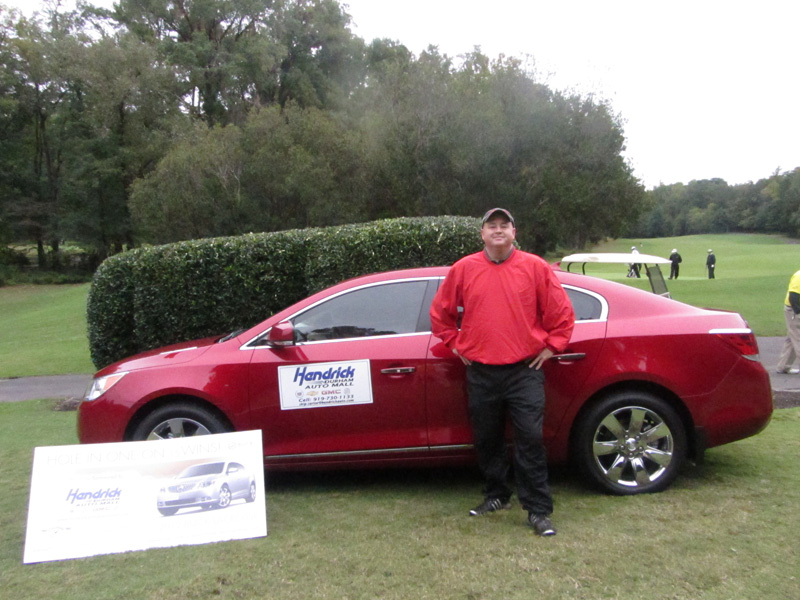 Offered a chance to raise money for the Scottish Rite children's language and learning disorders clinics, Jim Bruce sinks amazing shot for brand new car.
On Monday, October 8, 2012, at the Liberty Mutual Invitational Scottish Rite Charity Tournament that was held at the Washington Duke Inn and Golf Club in Durham, N.C., Jim Bruce hit a golf shot for the ages. Jim was the last man admitted into the tournament but on the very first hole in a shotgun start using a hybrid club Jim buried a 174-yard shot on the par 3-15th, to win a brand new Buick Lacrosse.
The tournament was held by the NC Scottish Rite of Freemasonry ( www.ritecaregolf-ncscottishrite.org ) in conjunction with Liberty Mutual Insurance Company to raise funds for Childhood Language and Learning Clinics that the Scottish Rite Masons support at East Carolina University and Appalachian State University. Hendricks Durham Auto Mall (http://www.hendrickdurhamautomall.com ) was the sponsor for the hole-in-one prize. According to Skip Sartore, Sales Consultant for Hendricks, this was the first time for a Hendricks Sponsorship that someone has made a shot such as this and won an automobile. Mr. Bruce will receive his car in a special presentation on November 2, 2012, at Hendricks Durham Auto Mall at 10:00 AM.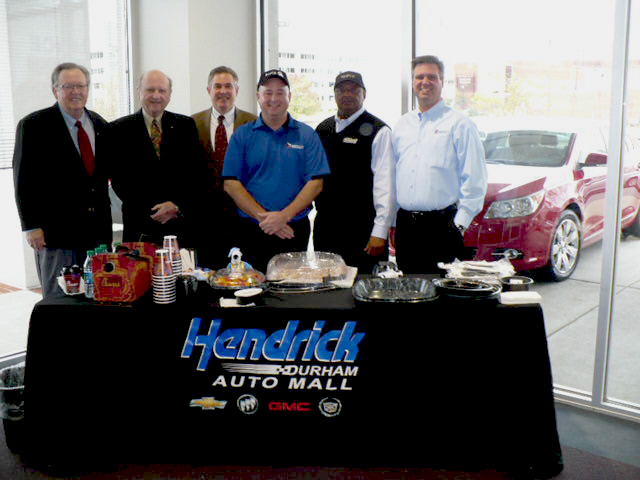 According to Stan Dodd, Associate Director of Membership, this is the third year for this event, which combines a silent auction and dinner the night before and the golf following on Monday. "We have events like this across the country to help raise awareness of children who are struggling with language and learning issues." However, we have never had anyone win a car that I know of, so this is great for Jim, but it really helps to highlight the language and learning centers and the issues of some 57,000 children across America who received help in 2011 with speech and/or language disorders. The clinics offer their services for a minimal processing fee to those in need.
Scottish Rite Masons began their commitment to the cause of helping children with language and learning disorders more than 25 years ago. Since that time 170 Scottish Rite Centers have been located throughout the country. These centers are staffed by speech-language pathologists and other trained personnel that train speech therapist and also treat children. You can read more about Scottish Rite Masonry at www.scottishrite.org.
The Language and Learning Clinics known as RiteCare® are committed to helping children who are exhibiting problems with language development or whose academic progress is being affected by delays in spoken or written language. These children exhibit normal intelligence and demonstrate the potential to achieve. Their delays are not caused by other primary disabilities as severe as emotional problems, deafness, blindness, or mental retardation.