Scottish Rite Valley of Raleigh , NC
Our meetings are held at J.J. Crowder Masonic Lodge #743 at 9920 Falls of Neuse Road, Raleigh, NC 27615
Our stated meetings are held on the 2nd Thursday of every month at 7:30 PM.
Due to COVID19 restrictions, we are NOT currently having a meal before the meting.
Famous Mason Spotlight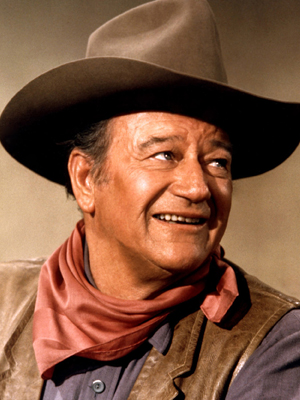 John Wayne
Born: Sunday, 26 May 1907
Died: Monday, 11 June 1979
John Wayne was an actor and Freemason who vivified the independent, pioneering spirit of Masonic Liberty.
John Wayne was a lifelong participant in fraternal societies. A Member of DeMolay in high school, John Wayne would become a 32nd-degree Scottish Rite Freemason, a Shriner, and receive several DeMolay honors before his death of cancer in 1979. All throughout his life he evidenced individual self-determination and strength of character, honoring himself and the craft by his conduct. A strong believer in equality, he once remarked that within the lodge was the only place he felt that he wasn't being held up on a pedestal.
Born in 1907 in Iowa, he did not go by John Wayne until studio executives decided that his birth name, Marion Robert Morrison, clashed with the big screen. Their decision was a success, and John Wayne's career took off. He became one of the most famous actors in America, making the Old West famous, and becoming a symbol of American confidence, ruggedness, and courage. These qualities were not restricted to the silver screen when World War II broke out, Brother John Wayne wanted to go an enlist to defend his country. However, he was too valuable as a source of inspiration for the troops and stared in several war department films.
After the war, Wayne continued in his long and fruitful career as an actor, glorifying an independent and pioneering spirit, promoting the Masonic values of individual liberty and the perfection of humanity. He is rightly remembered as an icon of American culture, who helped build and shape the great American myth and dream.
. . . . .
The Goethe Collection at the House of the Temple
The House of the Temple in Washington contains a highly interesting and specialized collection within its library holdings, sometimes referred to as the Claudy Collection. This assemblage of 514 volumes is also referred to as the Goethe Collection, for the collection is dominated by works of Germany's greatest poet as well as Freemason Johann Wolfgang von Goethe (1749-1832). This library-within-a-library contains many works by Goethe, including beautifully illustrated versions of his masterpiece Faust, a dramatic and philosophical exploration of good and evil ...
continue reading >>
. . . . .
2019 Fall Reunion Class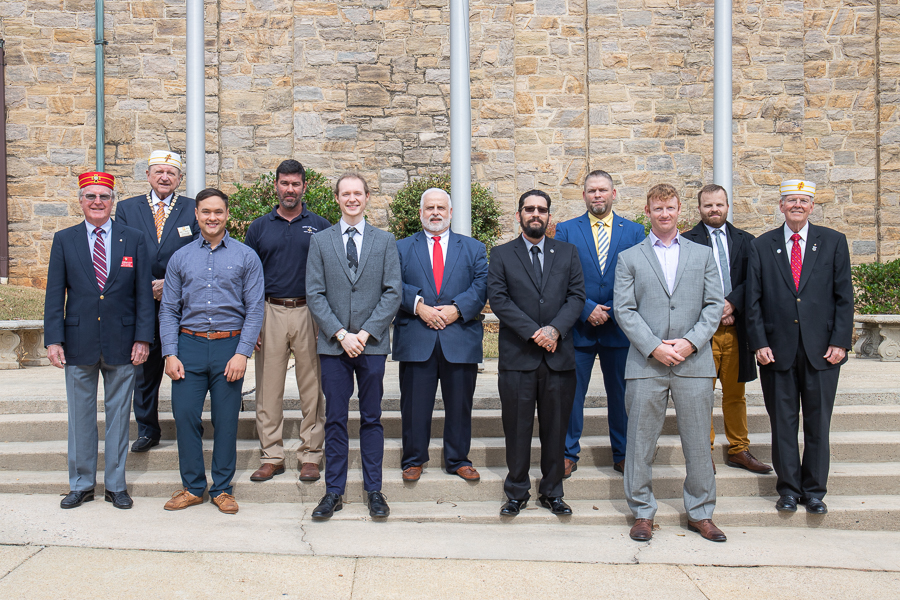 . . . . .
York / Scottish Rite Ladies Night - September 21, 2019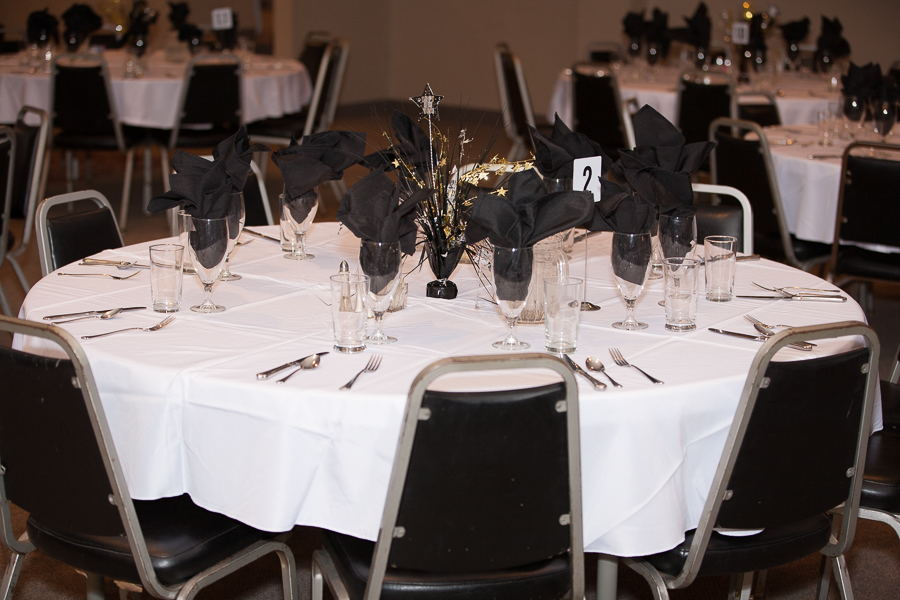 This years combined York Rite / Scottish Rite Ladies Night will be held on the 21st of September at 7 PM with a social hour beginning at 6 PM. Location is the Wake County Shrine Club. There will be a cash bar of beer and wine if you so desire.
Menu will consist of half baked chicken, fingerling potatoes, black eye peas, tea, water and cake.
The cost will be $30 per person plus whatever your cash bar costs may be.
Entertainment is being worked on and should prove to be enjoyable.
Please plan on attending this year.
We need a firm head count by the 12th of September to ensure there will be enough food for everyone.
RSVP either Andy Adam or Luigi Ammons.
. . . . .
2019 Biennial Session - Honor Recipients - November 16, 2019
Congratulations to the following brethren who will receive honors for the Scottish Rite Valley of Raleigh for the 2019 Biennial Session... The details of the Coronation and Investiture will be posted soon. Please congratulate these deserving members of our Bodies and support them by attending their ceremony on November 16, 2019 at the Winston-Salem Masonic Temple.
33°




Thomas V. Fahnestock, Jr.
Ludwik J. Wodka
R. David Wicker, Jr.

KCCH




Tonny Arnette
Aaron W.Byrd
Earl R. Creutzburg
Marc A. Fusco
Calvin A. Rogers, Jr.
D. Lee Short
. . . . .
2019 Spring Reunion Class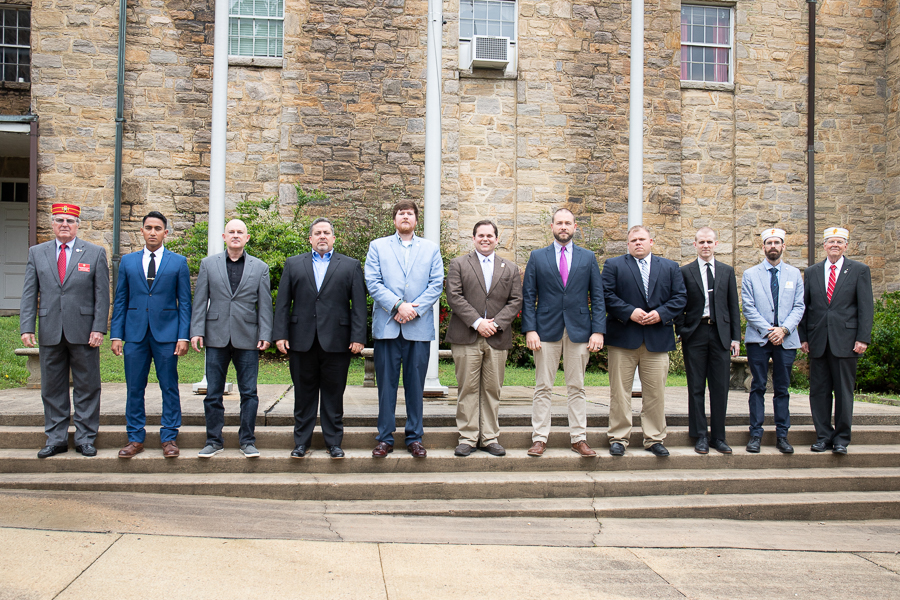 . . . . .
Dale Jarrett's NASCAR Cup Ford finds home in Eastover
Bullard's name was on a winning raffle ticket he had purchased at a Masonic lodge meeting in Stedman in November.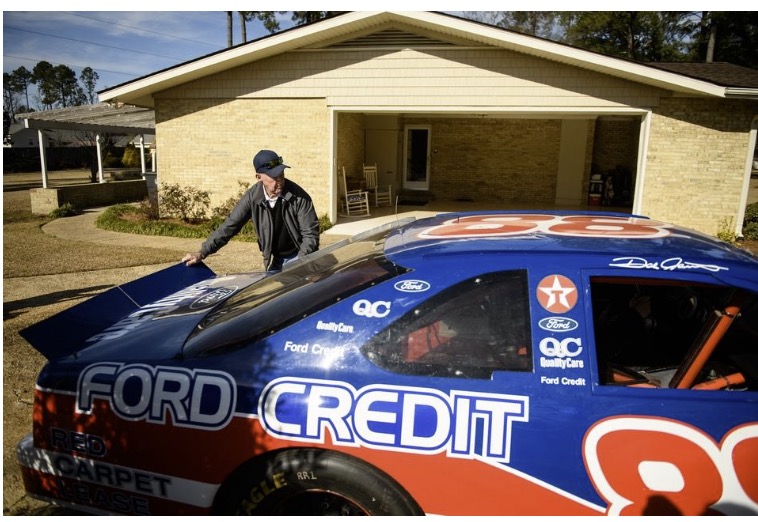 read more ...
. . . . .