RiteCare on Facebook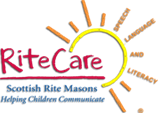 Greetings Brother Personal Representatives in the Orient of the ole North State
Brothers, your Orient and the Valley of Greensboro needs you to push on your respective boulders in your Valleys for our RiteCare philanthropy.
Our new FaceBook Page, RiteCareNC, now enjoys 128 LIKES, up from 68 just a few days ago. My appeal to our Brother Secretaries General had a positive impact, but the progress has slowed. Please get the word out to the members of your Valleys that these LIKES are very important in the long-term for grass roots fund raising using the FaceBook tool. A good time to promote this activity is during the upcoming Celebrate the Craft events that are happening in each Valley in the Orient on May 20th. Please request your participants to request each of their friends to like our FaceBook page. Also, please invite every member of your Valley to request each of their friends to like our FaceBook page.
Now to the Centennial. The Valley of Raleigh, along with the Valley of Greensboro are celebrating 100 years of existence during 2017. In fact, the Charters to operate were signed on the for each Valley. Please take a moment and read through the Press Release and then promote this exciting event at your upcoming Lodges of Perfection each month until the performance in July.
Brothers, the Valley of Greensboro is also selling sponsorships with a goal of $50,000.00 in sponsorship sales. These sales will be on top of the net income of the performance on July 7th. Outside of the RiteCare Campaign a few years ago, we would like to turn into the NCSR Masonic Foundation more $$ this year than have ever by generated in a single year. We have already sold some SILVER sponsorships to local businesses. Brothers, the Valley of Greensboro is requesting that each of the other Valleys in the Orient purchase a SILVER sponsorship and come to Greensboro & enjoy the Letters from Home performance. If you cannot come to the performance, then we would credit the entire SILVER sponsorship amount to the respective Valley when the funds are submitted to the Foundation.
Thanks to each of you Brother Personal Representatives for your engagement of your Valley and you support for our children at NC RiteCare.