Scottish Rite Valley of Raleigh , NC
We are located at 1520 Caswell St, near the intersection of Wade Ave & Glenwood Ave.
Our stated meetings are held on the 2nd Thursday of every month at 7:30 PM. We have a meal before each meeting at 6:30 PM. All Scottish Rite Brethren are invited to attend our meals and stated meetings.
Recent Article
Masons Put Meeting Spaces on the Market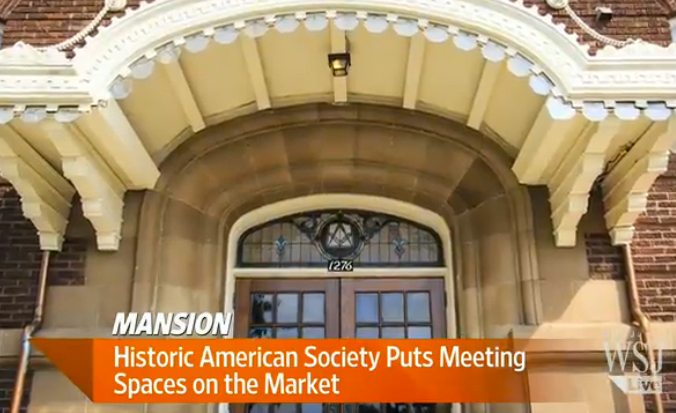 View Wall Street Journal Video Here
Thanks to renovations by the Freemasons of Maryland
Erika Brannock is still adjusting to life with new physical challenges after the Boston Marathon bombing, but she now has a fully accessible bathroom, thanks to renovations by the Freemasons of Maryland. Brannock, whose left leg was amputated above the knee, said the renovations have allowed her to regain some independence.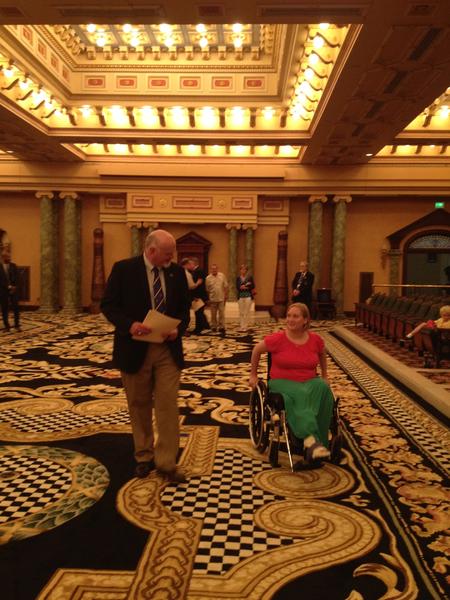 "When you have a life-altering change like this, you really need something that makes you feel more normal, and you guys have made me feel more normal. Thank you," Brannock told Grand Master Jerry Piepiora and Bob Knight, the Timonium contractor who coordinated donations."
"I really want to thank everyone at the Grand Lodge here for giving me some of my independence back and going out of your way to do something for me. It has touched my heart."
Brannock's comments came the same day accused bomber Dzhokhar Tsarnaev pleaded not guilty in U.S. District Court in Boston. Tsarnaev is charged with the deaths of three people in the bombing along with the killing of a university police officer in the days after the attack.
Brannock said she is focused on her recovery, not on Tsarnaev.
"He has taken a lot of things from me, and I don't really think wasting more time and energy on him is helpful for me and I don't really want to give him the pleasure," Brannock said."
Brannock and her sister and brother-in-law, Nicole and Michael Gross, of Charlotte, N.C., were among about 260 people injured in the attack. The family was near the finish line to watch Nicole Gross' and Brannock's mother, Carol Downing, finish the marathon when the first bomb exploded.
Brannock, 29, is a preschool teacher who is finishing her master's degree. After the attack, she moved into her mother's and stepfather's Monkton home.
Knight, owner of White Knight Remodeling Co., said Brannock's stepfather, Skipp Downing, contacted him to renovate the bathroom, but when Knight learned who the project was for, he enlisted the help of his fellow masons to cover the $10,000 cost.
Material donations also came from Mosaic Tile Co. in Owings Mills and Lowe's Home Improvement.
Reuters contributed to this article.
Read more:
http://www.baltimoresun.com/news/maryland/baltimore-county/cockeysville/...
---
Previous Articles